Are you looking for an African Cichlid aquarium in your home? Let us help!
Escape to the stunning waters of the African rift lakes with these breathtaking African cichlid aquariums. Be mesmerized by the vibrant colors and unique personalities of these fascinating fish as they swim amongst beautifully crafted rocks and plants. Each cichlid is a miniature work of art, with patterns and hues that will leave you in awe. These aquariums not only showcase the beauty of African cichlids but also recreate the perfect habitat for these fascinating creatures to thrive. Get ready to be transported to another world and experience the majesty of African cichlids in all their glory.
African Cichlids are freshwater/brackish fish that originate from the great lakes of Africa: Tanganyika, Victoria, and Malawi. Today, many of the African Cichlids used in the aquarium industry are sustainably bred at large fish farms due to their strong inclination to breed, even in captivity.
These fish are extremely hardy, colorful, and active, making them perfect livestock for a residential or commercial aquarium. While African cichlids are aggressive toward other species, and there are not many other livestock that will do well in a tank with them, this type of aquarium allows for all of the fish to have a similar size and shape, yet with diverse colors. Many customers appreciate this uniformity and enjoy the opportunity to watch their cichlids sometimes breed and care for their young.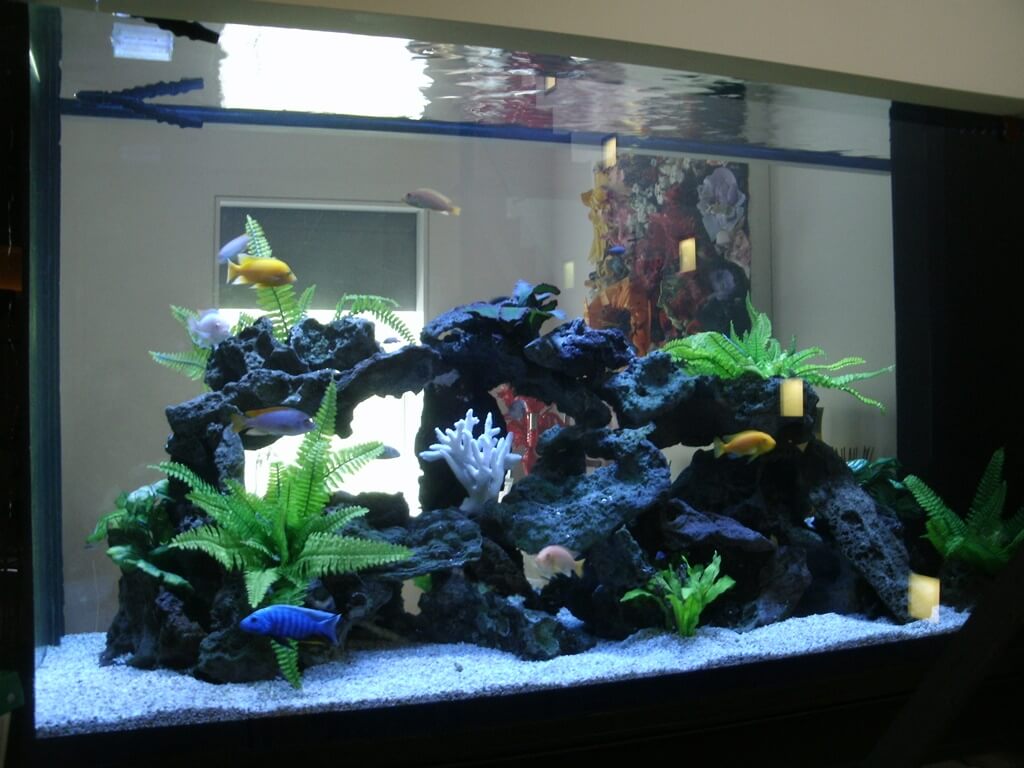 African Cichlids offer some of the bright colors of saltwater fish at a much lower cost.  On top of saving money on livestock, we recommend servicing African Cichlid aquariums every 2-4 weeks instead of every 1-2 weeks for saltwater aquariums. Sign up for a service contract for your aquarium and we will handle everything, even feeding them! All you need to do is sit back and enjoy your beautiful new Aquarium.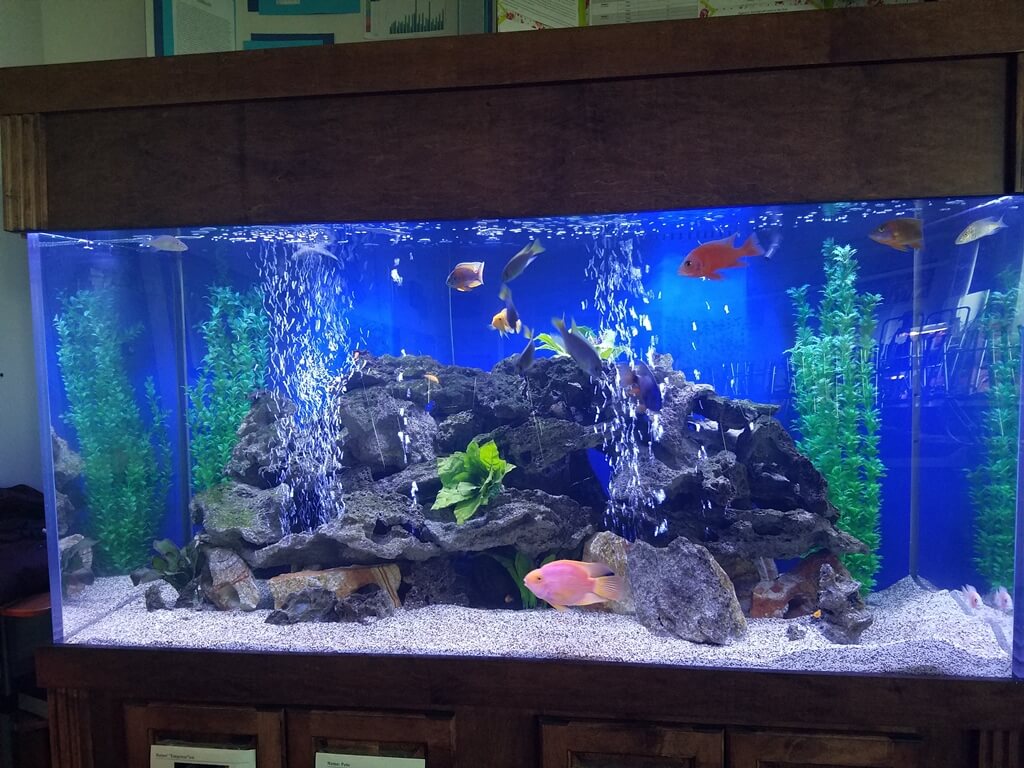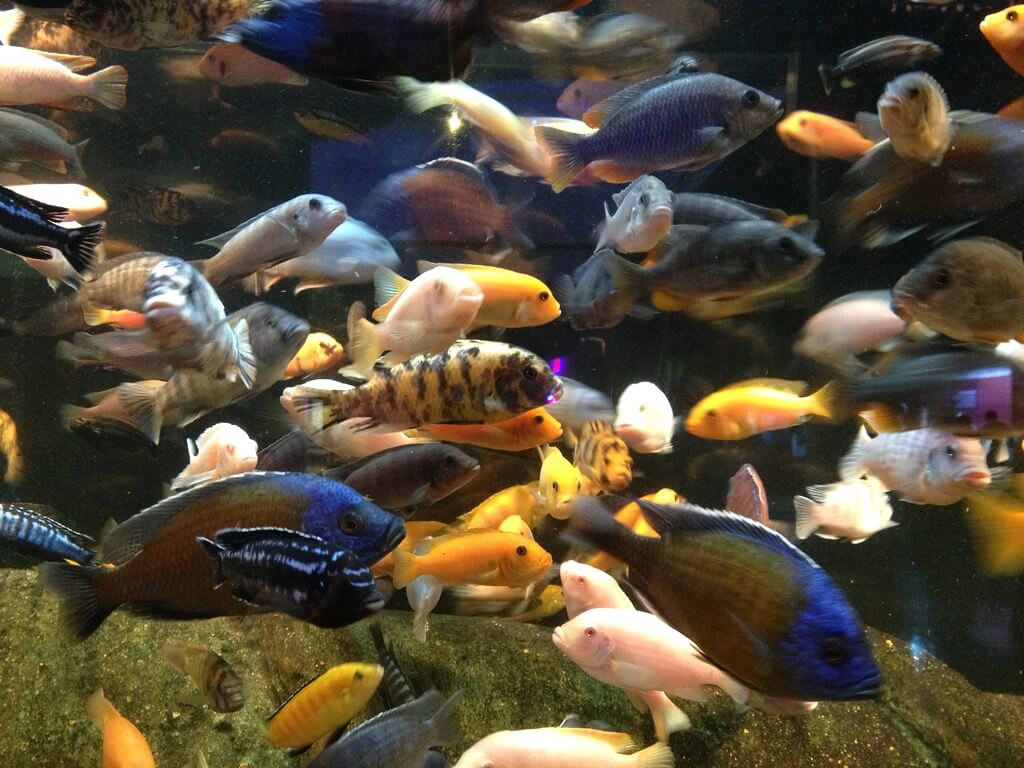 90 Gallon
Includes 48″ x 18″ aquarium, wood stand, and wood canopy
1 Fluval 407 Canister Filter
Heater, 4′ LED light, and Air pump
Sand, Rocks, and Artificial Plants
20 African Cichlids
150 Gallon
Includes 72″ x 18″ aquarium, wood stand, and wood canopy
2 Fluval 407 Canister Filters
Heater, 2x 3′ LED lights, and Air pump
Sand, Rocks, and Artificial Plants
40 African cichlids
*Pricing subject to change, contact us for current pricing